The Prime Minister of Bangladesh Sheikh Hasina visited Scotland for two days. Sheikh Hasina had to face strong resistance from the UK BNP there. The United Kingdom rallied in front of Sheikh Hasina's meeting place in Glasgow, Scotland on Tuesday.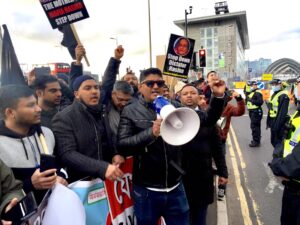 The rally was led by UK BNP President MA Malik and General Secretary Kaysar M Ahmed.
Also, various organizations and affiliated organizations including UK London Metropolitan BNP, UK Zubodol, UK Shecchasebok Dal ,Jasas, Mahila Dal, East London BNP, Newham BNP joined the rally with different types of banners and placards.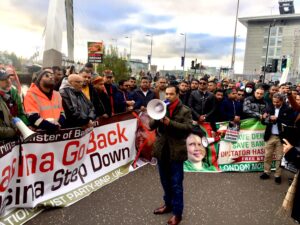 These placards and banners contained anti-Sheikh Hasina  writings.
Mr. Mahidur Rahman, International Secretary of Central BNP spoke under the presentation of Mr. MA Malik, President of BNP UK and Mr. Ahmed, General Secretary of UK BNP.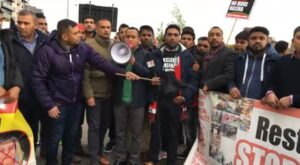 Also delivered speech Mr Abul Kalam Azad, Co-President of the United Kingdom BNP, President and Member Secretary of the Scottish BNP, Afzal Hussain-General Secretary of the Juba Dal UK. Abul Hussain- General Secretary of the UK Shecchasebok Dal.Also present at the protest rally were leaders of various organs and allied organizations of the United Kingdom BNP and the European BNP.